Clinton Dentist - Christopher Fallago, DMD
Message from Dr. Brian Sawchuk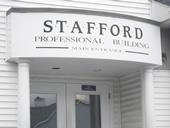 Welcome to the office of Clinton dentist, Christopher Fallago DMD, serving Clinton and the surrounding areas. Our experienced Clinton dental team, comprised of Dr. Christhopher Fallago, Dr. Brian Sawchuk, and Dr. David Sliva, strive to provide every patient with excellent care. Our dental office is founded on the principles of outstanding care and thorough communication. We use the latest dental technology and treatments to restore the health, function, and appearance of your smile. Our professional team take the time to get to know their patients individually to best meet their needs. We consider our patients our extended family and are committed to each patient's optimal oral health.
Visit With Our Clinton Dentist
At Dr. Fallago's Main Street Dental, we offer a team of dental health professionals with an unbeatable focus on training and clinical skills. We understand the importance of helping you maintain a healthy smile, and we pride ourselves in the quality of care that is offered. Our ongoing education and learning ensure that you have access to the best dental services available today. You can expect the latest products, techniques, and equipment in our modern dental office. When you visit with our Clinton dentist, rest assured knowing that you are accessing state-of-the-art dental treatments.
While we offer the most advanced dental technology and services, it is our kindness and compassion that enable us to treat each patient as an extended member of our family. This commitment to the health and well-being of our patients throughout the Clinton, CT area has allowed Dr. Fallago's Main Street Dental to become the highly regarded dental wellness center that it is today.
Full Spectrum Dental Practice in Clinton
As a premier dental office in Clinton, we offer a comprehensive array of dental services including family dentistry, cosmetic dentistry, pediatric dentistry, and more! This allows you to address the majority of your oral health needs directly at our one convenient Clinton office location.  Some of our most popular services include:
Teeth Whitening
Invisalign
Dentures
Veneers
Root Canal Therapy
Sleep Apnea
Dental Implants
We also provide emergency dental care, so please feel free to contact our office with dental emergencies.
Experience A New Standard of Clinton Dental Care
When you visit our dental office in Clinton, your oral health is our top priority. Dr. Fallago takes the time to get to know each patient personally so that we can address your unique dental needs and concerns. Our highly trained professionals will explain your treatment options so that you can make an informed decision about your dental care and achieve a healthy smile for years to come.
Our dental team also emphasizes utilizing the best technology combined with the latest techniques and materials, so each patient will experience the BEST dental care possible.  Some of our most advanced technology includes 3D xrays for precise dental work and high definition intra-oral cameras so patients can be educated about their conditions. With our outstanding care and state-of-the-art equipment, we can support your general health and give you the beautiful smile you deserve.
Schedule An Appointment With Our Clinton Dentist
If you are looking for a dentist in Clinton, Dr. Fallago's Main Street Dental offers all types of dental services to provide you the smile of your dreams. We always welcome new patients! To schedule an appointment or to learn more about our modern dentistry practice, contact us online or give us a call at (860) 669-4966.